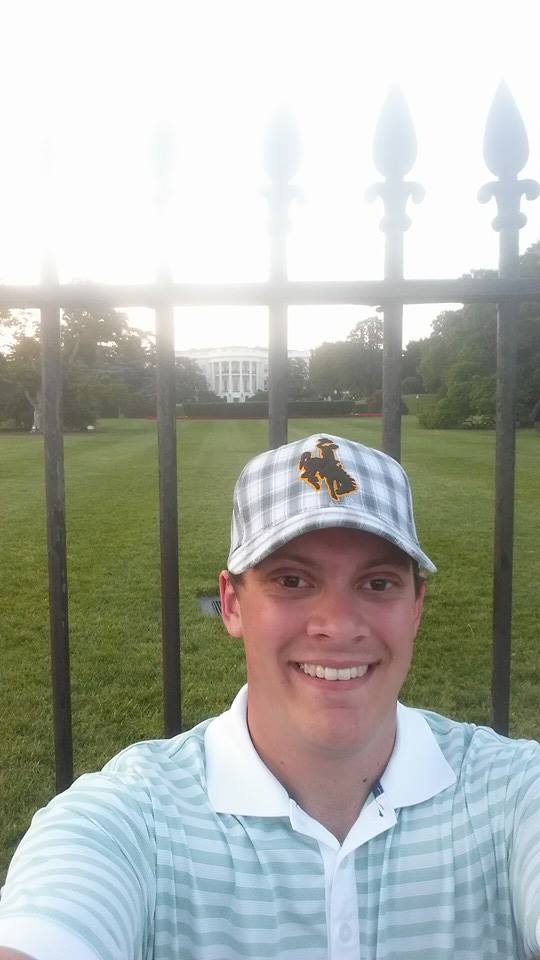 Landon Brown is a native of Cheyenne and House District 9. The majority of his life was spent in Cheyenne where he attended Cheyenne East High School and Laramie County Community College.
Landon knows his community well as he has lived in House District nine for over 25 years and knows this area and what the people of House District 9 expect in a Representative in the State Legislature.
Landon's professional career started while he worked for Verizon Wireless where he was a store manager and one of the youngest in the entire country at that level. He moved back to Wyoming in 2012 where he was able to attend the University of Wyoming and finished his Master's Degree in Public Administration. He completed this task while working for the Wyoming Department of Environmental quality where he held the position of Pollution Prevention Program Coordinator and Small Business Environmental Assistance Program Coordinator. He left that role in 2019 when he joined the Cheyenne
Regional Medical Center Foundation as the Director of Annual Grants and Giving.
Prior to elected office, Landon held positions with the City of Cheyenne as a Planning Commissioner, served on the Board of Directors for Black Dog Animal Rescue as the Treasurer, and as a Science Fair judge for Laramie County School District #1.
Landon began his political career in in 2016 when he was elected to his current position. He has served on the Joint Education committee and Joint Transportation, Highways, and Military Affairs committee
throughout his 4 years in office.
Landon recently got married to his lovely wife, Rachel, Dec. 01, 2021.